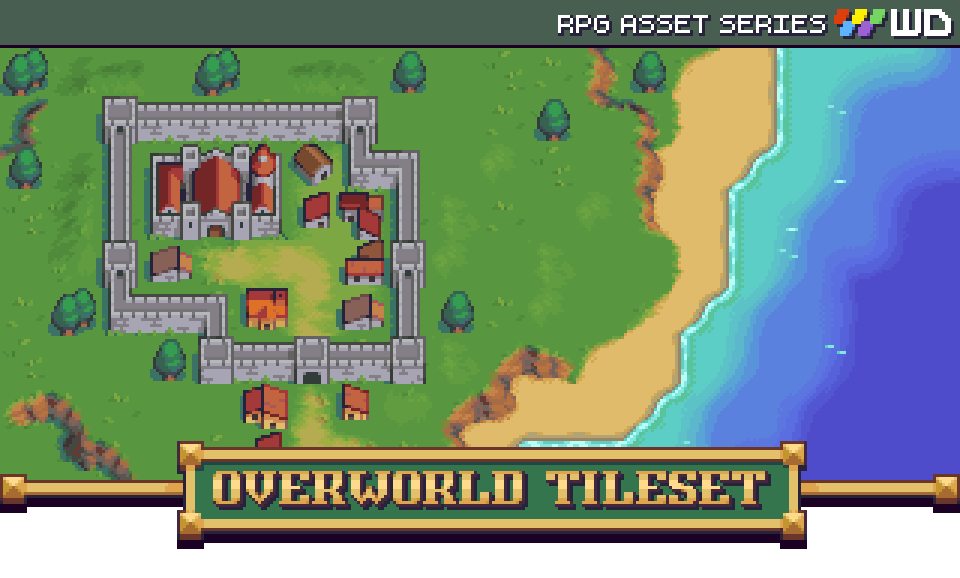 RPG Overworld Tileset
Version 1.1 - Unity package, Bridges, Caves
---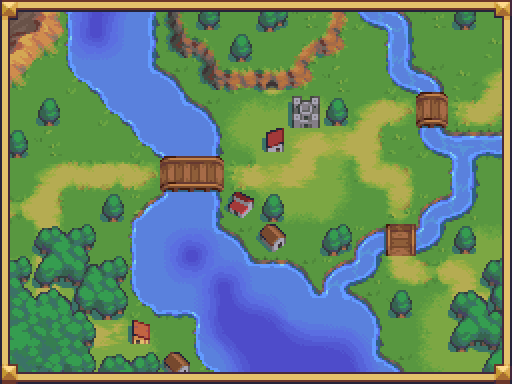 Version 1.1 update
Unity package added


Large example scene
Tileset spritesheet spliced and tiles named appropriately for easy searching
Animated tiles set up using Unity Technologies 2D-extras animated tile script
Tile Palette also ready to go
Note: this package was created using Unity version 2018.1.6. It does not appear to be compatible with earlier versions.
A few more tiles

Bridges! Up/down, left/right facing. Can be any length
More cave entrances. All the previous cave entrances now have cliff-face versions. Also added a more natural looking cave entrance

Small fixes

One of the ocean sparkle frames was missing. Woops!
Filled in some missing pixels in ocean-cliff-grass transition tiles
File names/directories have been adjusted in this update to be more consistent with the Unity release. Sorry about that!
Files
rpg-overworld-tileset v1.1 (wonderdot).zip
1 MB
Jul 14, 2018
Get RPG Overworld Tileset